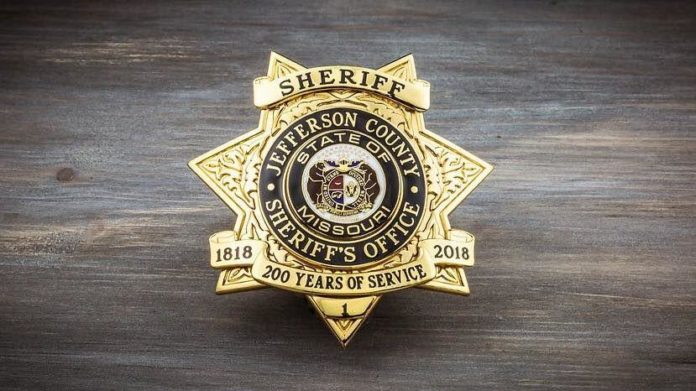 A total of 36 of the Jefferson County Sheriff's Office's 243 employees will get pay increases this month.
The raises will go to the Sheriff's Office supervisory officers – corporals, sergeants, lieutenants, captains and majors.
Those raises will cost the Sheriff's Office an additional $200,000 a year, said Lt. Col. Tim Whitney, the undersheriff.
The County Council voted 6-0 April 22 to approve a revised salary schedule for the Sheriff's Office, the first restructuring of that schedule since it was changed after voters approved a law enforcement property tax in 2018.
The raises take effect on May 23.
"It's not a complete overhaul, but it updates some issues that we were finding," Whitney said.
By raising the pay for the supervisory officers, it averts a problem that had some experienced deputies making more than some of their supervisors, and that made promotions problematic, he said.
"Some people that were being promoted were obliged to take pay cuts," he said. "That's not a situation you want to be in."
The pay for a deputy sheriff remains the same under the revised schedule, at $50,300 for a starting employee. With additional experience and training, a deputy can top out at $69,300.
Most other positions also allow pay raises for experience and training, and more money is put into the salary matrix across the board when the County Council approves cost-of-living increases.
The new matrix also rewards most employees for pursuing academic degrees – generally $2,500 a year more for a bachelor's degree and, under the new schedule, another $2,500 a year more for a master's degree.
The previous schedule allowed only a $500-a-year raise for a master's degree.
"What I was finding when I would talk to people who got their bachelor's degree was that they didn't feel it was worth another $500 to get a master's degree," Whitney said. "They said that wouldn't cover their student loans. This incentivizes them to continue getting their education."
Sheriff Dave Marshak said having an educated law enforcement agency is vital.
"An educated police officer is less likely to use force and instead use alternative methods to resolve conflict," Whitney said. "They're also better at report writing, at testifying in court cases and in many other aspects of their duties. An educated staff makes for a better staff, both for us and for the public."
The new matrix also adds a position, for a mental health coordinator, which would pay, depending on education, from $68,500 to $80,100 a year.
"We get at least 600 service calls a year dealing with suicidal people and other people with mental health issues," Whitney said. "Many of them are repeats. And many times, a contact with an officer is the only contact a person has.
"The person in this new position would follow up those calls, identify people who need help from the mental health community and serve as a liaison between law enforcement and the mental health professions. If we can reduce the number of repeat calls, we will reduce the number of violent confrontations and help everyone."
A reworked schedule, or matrix, was put into place in January 2019 after county residents voted in April 2018 to approve Proposition P, a property tax of 35 cents per $100 per assessed valuation in unincorporated areas in the county.
Revenue from the proposition has been used to raise salaries and make other improvements at the Sheriff's Office.
Proponents of the tax measure said the pay for Sheriff's Office employees was lagging behind other departments in the St. Louis area, and as a result, the office was losing experienced officers to other jurisdictions and having difficulty attracting quality recruits to replace them.
Marshak said Proposition P has been a success.
"What we've seen is that it's stabilized the ranks of our experienced officers," he said. "We're not losing them to other law enforcement agencies."
However, Marshak said, current events have made law enforcement a less attractive field, which has not helped the Sheriff's Office.
"What we're seeing in the current environment is the number of officers we are losing to civilian jobs," he said, as well as reducing the pool of quality candidates for entry-level patrol positions.
The adjustment to the salary matrix, which takes effect May 23, may not solve those problems, but it does fix some problems by raising the pay of supervisory officers.
Council member Brian Haskins (District 1, High Ridge) was absent from the April 22 meeting, which was held virtually via the Zoom videoconference app.