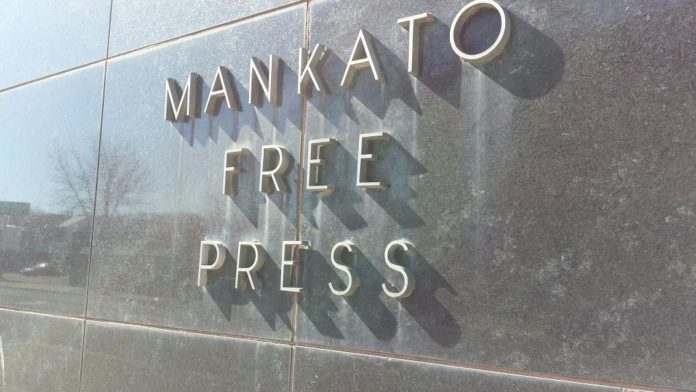 By many measures the St. Peter fire station is out of date and inadequate to support modern firefighters and their equipment.
With state and federal funding more uncertain with every year of political gridlock, the city must take matters into its own hands and fund a local service with local money.
We support the city's request to the Legislature for approval of a local referendum on imposing a 0.5% local option sales tax. The city had made the request last year, but many such issues didn't get the attention they deserve as the pandemic took hold of legislators' attention.
Minnesota law requires legislative approval for local city referenda.
The city's current fire station was built in 1929 as a garage for Nicollet County and remodeled for fire station use in 1958. The 7,200 foot structure is clearly too small to hold today's larger trucks and more sophisticated equipment. Firefighters cannot even clean up after fire calls, as there is not room for decontamination equipment and other safety measures. Because there are no showers, firefighters are forced to take carcinogens home with them, one firefighter noted.
A new 22,000-square-foot facility would provide room for current and new equipment as well as firefighter training.
The city is pursuing a local option sales tax as paying for the $9.1 million project with property taxes would create an undue burden on property taxpayers. St. Peter's property tax base is smaller than other typical cities its size because it has a lot of property that is exempt, including the St. Peter Regional Treatment Center and religious institutions.
Officials estimate about 37 percent of property value in St. Peter is exempt from taxes.
A sales tax can be regressive depending on the choices of the consuming public, but it also can be spread more evenly across a broader population that would benefit from improved fire safety in the city.
At one time, things like fire stations were approved as part of bonding bills at the Legislature. One can recall the grand fire hall built about 15 years ago in the city of Blue Earth with the help of Republican legislators and a GOP governor.
But with legislative gridlock becoming routine, local governments have rightly taken building and maintaining critical infrastructure into their own hands.
A local option sales tax will give St. Peter residents a choice on how to spend their hard-earned dollars and, we hope, pay for a badly needed new fire station.